Sea Mountain Sex Club Las Vegas
The Temple is CLOSED.
Due to the COVID 19 Pandemic.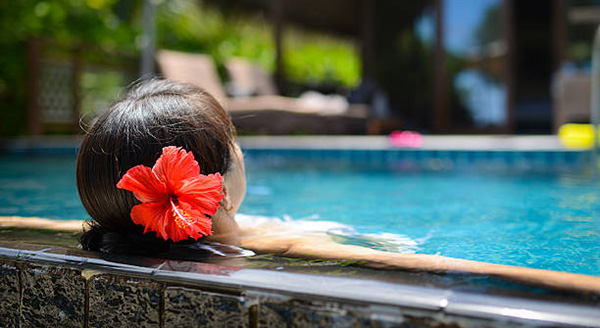 We ask always if not feeling 100 percent, please come another day.
As current events unfold, know that YOUR SMI TEAM at Sea Mountain Resorts is committed to the health and safety of our members and employees.
Sea Mountain Nude Resorts remain open 24 hours with a female only staff and no single gentlemen.
One Love Zen Temple Nude Resort and Lifestyles Club remains open 24 hours per day every day of the year. Your favorite retreat is OPEN all day and all Night.
One Love has reviewed with Nevada Health Departments and following orders of the Governor of Nevada:
Guidelines have all been followed and complete room renovation disinfection techniques are being applied.
Staff is undergoing rigorous health lessons and must always be complete healthy to begin work at One Love. One Love Zen Temple Nude Resort and Lifestyles Club has a history of "A" ratings by the health department.
Officials at the Centers for Disease Control and Prevention say there's "no evidence that COVID-19 can be spread to humans through the use of pools and hot tubs." In fact, CDC officials say "proper operation, maintenance, and disinfection (e.g., with chlorine and bromine) of pools and hot tubs should remove or inactivate the virus that causes COVID-19." Better yet do it naked. We have initiated an increase in the frequency of hotel cleaning and sanitizing procedures.
As always One Love Remains dedicated to the health safety and embrace of our unique American Freedoms. Sea Mountain is open the sun shines on the land of USA freedom and sends positive blessings and prayers all who come to love life.
Nude Resort and Sex Club Las Vegas
Best swingers resort sex club in the world by Playboy and Maxim
Sex Club, Swinger Parties and Events each day and night of the year.
Sex Club Las Vegas and Nude Resort and Day Club – A Lifestyles Experience – Clothing Optional – Nude- couples and women only – Nude lifestyles club lifestyles experience every day of the year.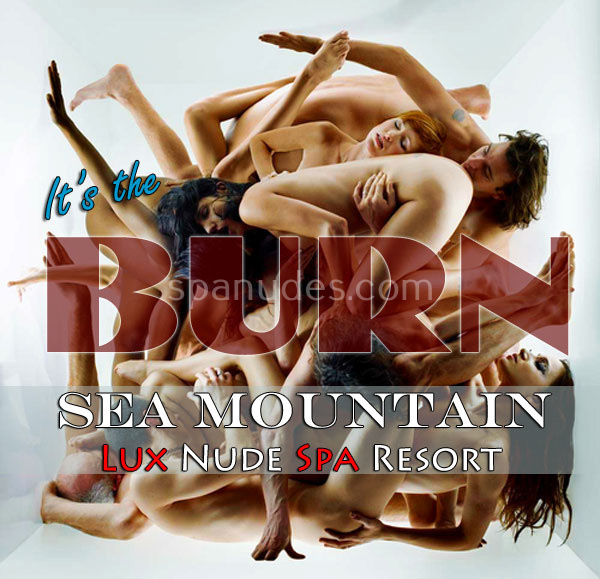 Las Vegas nude resort a Las Vegas nude retreat. Las Vegas Topless pools and couples only 24 hour dance club 24 hour music at the One Love nude Las Vegas Pools.
JUST 5 MINUTES FROM THE LAS VEGAS STRIP. 5 MINUTES FROM THE LAS VEGAS AIRPORT. ONE SECOND FROM NAKED PASSION.
No matter the weather the most romantic sex club in the world.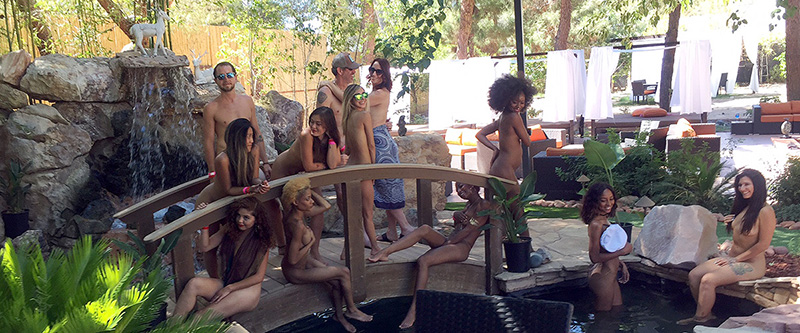 The most exclusive romantic sex club experience in the world. Embed yourself in the meditation of romance and sacred healing. Guests from all over the world have claimed the Las Vegas Nude and Lifestyles Center the best is the world. Sex Club Las Vegas is the Las Vegas swingers club.
The One Love Temple Philosophy includes the tenet that ONE must retreat and rejoice and find passionate love with your love to give you the strength to help perfect the universe. Only with rest and healing may we find the strength to uplift others and Help the nation and our city to become strong and benevolent.
Come to the most unique and upscale swingers temple on earth and see where desire can be achieved by positive loving each day and night of the year. The Sea Mountain One Love Experience brings Passion, love and a sacred PARTY to the land of Las Vegas.
An adults only day club and night retreat with sun lit day beds, cabanas and 5 diamond retreats.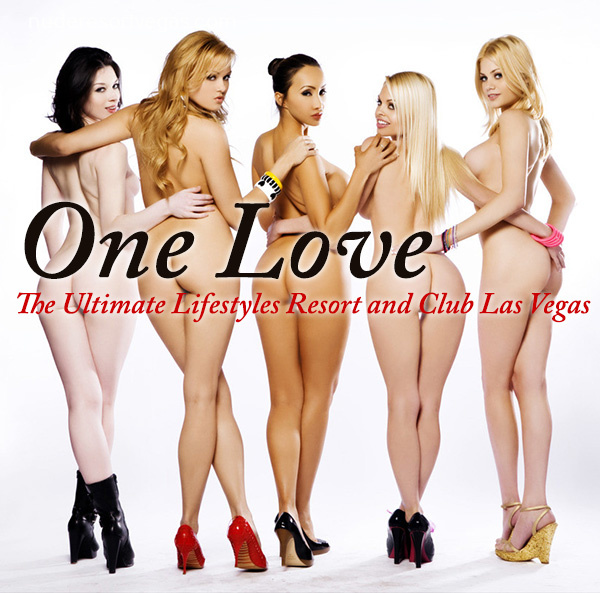 See why Playboy®, TMZ and the Times called Sea Mountain Sex Club Las Vegas – Best place to be nude and most romantic swingers club in the world.
VH1 has called Sea Mountain the ultimate Celebrity Secret and most sensual escape in the USA.
TMZ hails Sea Mountain Inn as the impenetrable privacy fortress for the rich and famous to mingle with friends from around the world with no photos or paparazzi allowed any where on the Temple of Love Radius.
The New York Times lists Sea Mountain Inn as the only nude retreat to recommend in the U.S.A.
Sea Mountain has been in the last 7 years of best of: LA Magazine, LA Weekly, MTV best of and Playboy lifestyles ultimate experience.
AOL, Yahoo and Microsoft Top Lifestyles Destination.
Best of Spafinder, Maxim, FHM, Newsweek and Swingers Of USA best of the world.
Tripadvisor has given Sea Mountain a lifetime of distinction award.
Casino World has declared Sea Mountain the ultimate erotic experience for couples only Las Vegas best topless pool, Vegas.com best couples spa and club.
Playboy calls Sex Club Las Vegas the best sex club in Las Vegas and possibly the world.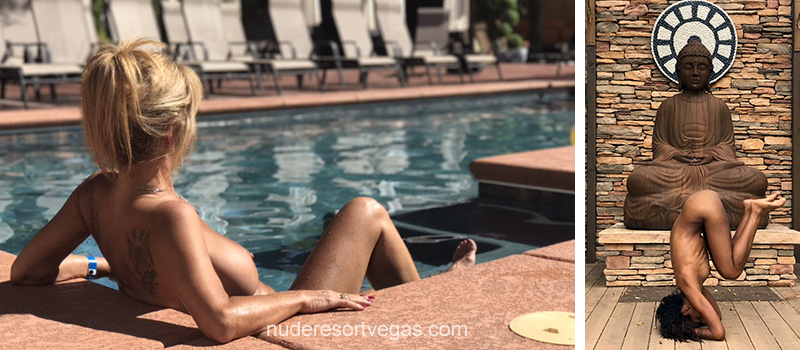 Sea Mountain Las Vegas Temple is a Judaeo Buddhist retreat that includes beverages and foods and nude pools to refresh your spirit and enhance your love. Las Vegas lifestyles sex club. Within these walls Sex Parties Las Vegas swingers come for swingers parties in Las Vegas.
Enjoy Dance – Top optional and Nude Pool and Whirlpool to retreat and rejuvenate. These special swingers experiences are for couples and women only there are no single men ever at the Temple of One Love Sea Mountain Las Vegas nude pools.
The One Love Temple includes the renowned DHARMA CLUB a lifestyles and Las Vegas Swingers dance lounge 24 hours per day with dance and sexy DJs and the magical POLE a lingerie and less experience.
The Sea Mountain Las Vegas lifestyles sex club and Las Vegas Nude resort is filled with song and laughter with dance of light each night and nude pools and hot water gardens each day of the year. Enjoy our elegant and sensual pools every day and night of the year no matter the season.
The Sea Mountain Las Vegas One Love Temple has spent 20 years perfecting an adults only romantic and meditative vacation experience. A safe private non body shaming experience . The resort has towels and robes for your private protection.
Come to the most unique and upscale lifestyles temple on earth and see where desire can be achieved by positive loving each day and night of the year. The Sea Mountain One Love Experience brings Passion, love and a sacred PARTY to the land of Las Vegas. Las Vegas day club night club and nude resort.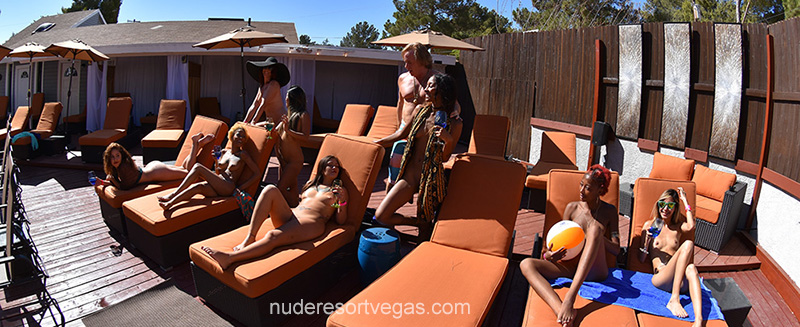 Many people come from around the world to experience year-round tanning and wonderful spring-like weather on most days. 365 days of relaxation and retreat. The Nude Las Vegas retreat has warm areas and waters each day of the year.
Because of the exclusive nature of the property and to protect the privacy of our guests, a map and your VIP directions will be given only after you have booked a stay in this most awarded special place.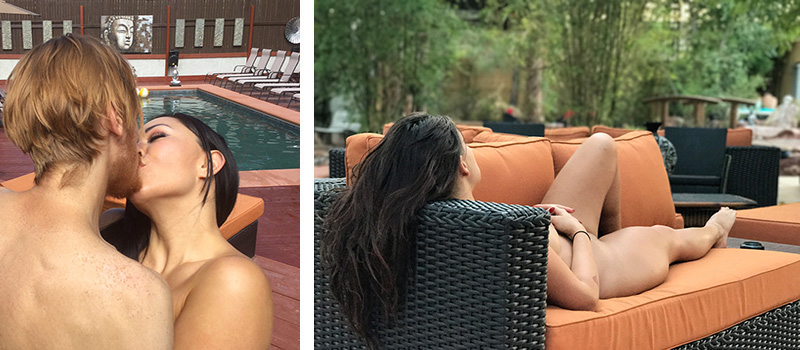 You shall drift away in positive energy. Dive deep into the meditative warm waters of baths and whirlpools, wrapped in oils and Zen products from 50 nations. Retreat to your personal Cabana surrounded by art from around the globe. Nude pools and soft and raucous sounds and enchanting scents surround you. Your day, your lifestyles, your night, your moment, a vacation unlike any other. Stress melts away in bliss and satisfaction as ancient and modern therapies collide in positive vibes. Today is yours. You are gorgeous all over and you can celebrate and award your energy in the highest ranked therapies in Nevada. Las Vegas best topless pools and nude spas.
The Sea Mountain Inn of Malibu originated many of the renowned exclusive concepts. This healing center continues as the most awarded adults only clothing optional nude Lifestyle Temple in Nevada catering the world's most elite. The doors are open in Las Vegas for your intimate pleasure.
From awarded Celebrities of Film, Music, Stage, Arts and Sports the Sea Mountain One Love Temple Inn is now open for all to relieve the magic of the best day and evening lifestyles nude retreat in the land.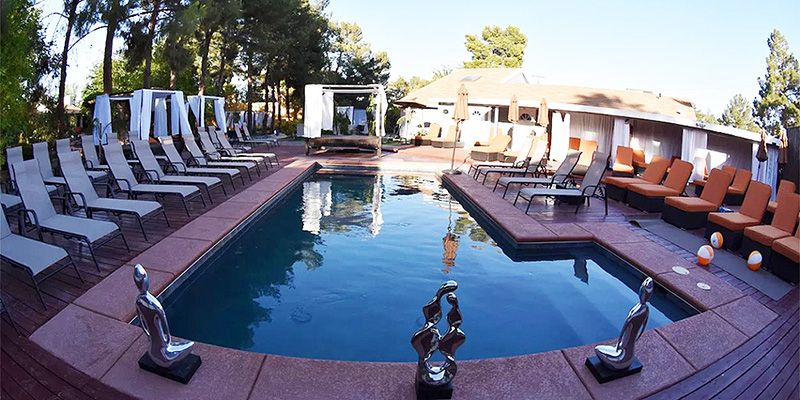 No one gives privileges like your home, the new One Love Sea Mountain Temple, nude retreat, lifestyles club, day zen, night Zen and clothing optional . Every day there are unlimited Coke products, snacks, munchies, teas, juices, gifts, breakfast, lunch, fruits, 24 hour natural waters pools and 24 hour lifestyles One Love Temple lounge with a pole for the day or the night! Rejoice and Praise the spirit with song and dance!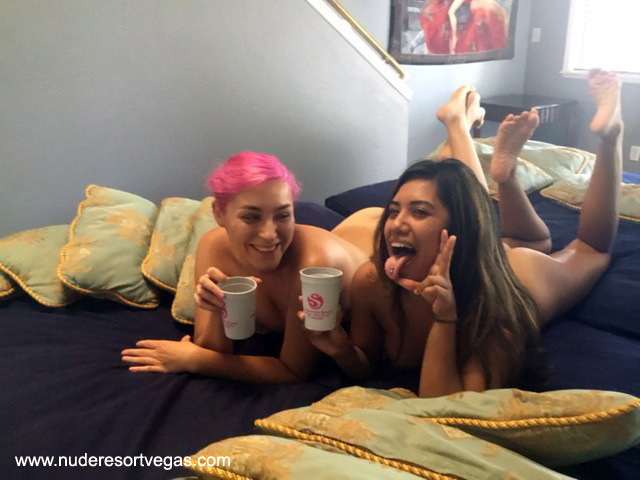 Share This